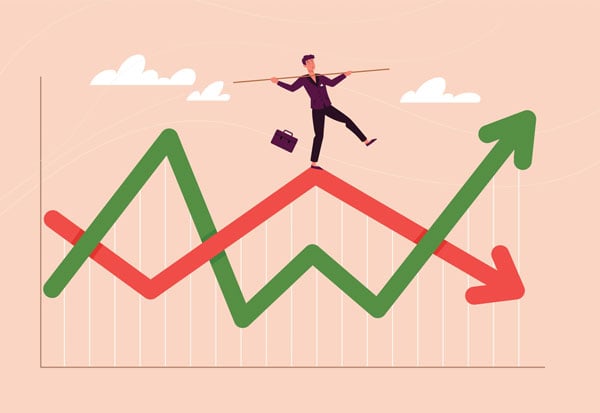 The industrial asset class shows little sign of wear and tear, although it is equally true that the category is not surging as it did last year. That, though, is a function of the economy and not necessarily industrial's fundamentals. Change, however, is underway in the category as we have discussed elsewhere in this issue and it will require the top men and women to continue to navigate these new trends. We believe we have picked that top talent with this year's industrial influencers.
INDIVIDUALS

MELISSA ALEXANDER Melissa Alexander insists that she didn't choose the industrial sector; the industrial sector chose her because she built her real estate career in Memphis, TN – a large distribution hub and inland port. Working as a broker in industrial tenant representation, Alexander distinguished herself in the male-dominated field. In 2017, she moved back to her hometown of Nashville and joined Foundry Commercial, where she currently serves as SVP and assists users of all sizes to lease and purchase industrial real estate. Although she was not new to the industry at the time, she started her industrial tenant representation brokerage business over from scratch in a new market. Alexander is well-recognized within Foundry Commercial as a top producer and an active go-getter, and she is looked to as a model of social media engagement and influence. Alexander teamed up with colleague Casey Flannery to create a monthly online Twitter chat called #CREchat that hosted CRE influencers. The Twitter chats have evolved into a podcast called CREchat Live, which accelerated to a weekly format during the pandemic. The chats proved to be a viable form of communication and an anecdotal source of information and support for the industry during the upheaval of COVID-19. Because the chats brought together thought-leaders during the pandemic, Alexander enabled brokers to gain insight from other brokers and leaders and navigate the crisis while helping their clients. In April 2020, Alexander launched a daily newsletter for her own clients that provided the top articles of the day pertaining to COVID-19. The project garnered praise for her guidance and insight during an uncertain time.

NICOLE BENNETT Nicole Bennett brings deep expertise to Cushman & Wakefield's occupier business from her 15 years in supply chain, business development and industrial real estate. Bennett serves as executive managing director and logistics and industrial co-lead for the Americas at Cushman & Wakefield, where she and her colleague are responsible for driving the overall direction, strategy and growth for the firm's Americas industrial platform. Before moving into her current role, Bennett built and led Cushman & Wakefield's client experience program, where she developed key performance indicators and client interviewing practices, which allow the firm to measure performance and ensure it meets client expectations. Prior to joining Cushman & Wakefield, Bennett led the occupier side of the industrial business at CBRE, where she grew the industrial multi-market account business from $14 million per year to $60 million per year during her tenure. She is an accomplished leader with a successful track record of winning and growing business relationships with strategic clients, including one of the largest occupier transactions in Cushman & Wakefield's recent history with Macy's department store for its 1.4-million-square-foot e-commerce fulfillment facility. During recent supply chain disruption, Bennett and her team started to view industrial real estate differently, which for many clients meant re-evaluating their current distribution models. Bennett and her team uncovered new opportunities and efficiencies for clients, such as relocating distribution centers, expanding footprints to meet growing inventory capacities, helping clients plan for the worst-case scenarios and future-proofing clients' distribution models.

ALEX CANTU When he was 24 years old, Alex Cantu pitched a project to rebuild his previous firm's capital markets group; an endeavor that would launch his leadership role in the industry. Since then, Cantu has worked with landlords and prospective tenants to gain experience that has provided him with an in-depth understanding of marketing, leasing and how to drive value for his clients' investments. Today, Cantu serves as EVP of capital markets for Colliers' Indianapolis market, where he specializes in the disposition and acquisition of single-user and multi-tenant investment properties on behalf of institutional and private capital clients. He has exclusively represented sellers of office, retail and industrial product, and advised select investors on acquisitions. Cantu has assembled and grown Colliers' Indianapolis capital markets team to four professionals that rank among the top-producing industrial capital markets teams at Colliers. During his 13-year career, Cantu has faced a number of challenges. He faced the economic disruption in 2021 by maintaining contact with clients and prospective clients to ensure they were updated on current market conditions. Understanding the nation's supply-chain issues, he kept clients advised of pricing and checked with each client regarding their potential needs for more space. During the past 24 months under his leadership, the team has executed $1 billion in transactional volume, including the sale of a one-million-square-foot, build-to-suit facility and the sale of a 48-building portfolio with a transaction value of $120 million.

TERRY COYNE Based in Newmark's Cleveland, OH office, Terry Coyne serves as vice chairman and specializes in large, complex industrial and investment properties in northern and central Ohio on behalf of landlords, tenants, buyers, sellers and capital markets entities. Though he has recently expanded his geographic coverage, Coyne was instrumental in the redevelopment of a former Chrysler Stamping Plant site into a successful industrial business park in Cleveland during the past 10 years. During the pandemic, he worked with GOJO Industries Inc., the maker of Purell, on a significant expansion of its warehouse space, allowing the company to better manage the increased demand for its product. Coyne has worked with nearly every city planner, developer, construction company and real estate lender in Northeast Ohio. During his 25-year career, he has negotiated more than 2,000 transactions totaling more than $5 billion in total consideration value. In the past five years, Coyne and his team have brokered 250 transactions valued at more than $1.2 billion. He consistently serves as a top industrial broker at Newmark nationally, and he has earned the top industrial broker position several times. He has been awarded with NAIOP's broker of the year, industrial transaction of the year and investment broker of the year numerous times. Coyne is a mentor to real estate and business professionals, including undergraduate interns and those new to the field. He provides summer interns research positions, valuable career advice and the opportunity to network with civic and business leaders.

SIM F. DOUGHTIE With nearly four decades of experience, Sim Doughtie, president of King Industrial Realty Inc., is an expert and influencer in the Atlanta commercial real estate market. He grew his influence early in his career not just by making deals and money but also by networking, being involved and focusing on learning. He has earned four professional designations – SIOR, CCIM, MCR, SLCR – and has served on the board of directors of SIOR's Georgia Chapter as well as president of the organization. In addition to his duties as the qualifying broker at King Industrial Realty, Doughtie oversees the day-to-day operations of the 40-person firm and he is involved in all aspects of the hiring process. He is an instructor in one of the firm's training programs and he leads a monthly roundtable with new agents. Doughtie has worked on many notable assignments, including the regional distribution center for General Mills, which was developed by the Rockefeller Development Group and was the largest LEED Gold facility built in the US at the time of its completion. Doughtie also devised the plan to repurpose the Shannon Mall complex in Union City, GA. This twice-failed mall needed to be re-developed and Doughtie used his skills to change the environment and have a positive impact in the community at large. He has spent time mentoring various new agents and students, and he implemented a mentor program within King Industrial Realty to ensure continued success and loyalty of new brokers.

BEN HARRIS Ben Harris recently joined Cushman & Wakefield after serving as the economic development director of supply chain, advanced manufacturing and bioscience industries at the Metro Atlanta Chamber and manager for the Center of Innovation for Logistics at the Georgia Department of Economic Development. At Cushman & Wakefield, Harris now serves as senior managing director of client solutions, strategy logistics and industrial services for the Americas. In his role, Harris collaborates across regions and service lines within the firm to connect occupier clients with optimal real estate solutions. He focuses on the industrial and logistics investor and occupier segments, and provides comprehensive and predictive modeling using current labor forecasting, demographic analytics and market analysis. With 15 years of supply chain expertise, Harris currently works more than 850 industrial brokers across the Americas. While at the Metro Atlanta Chamber, he led the recruiting, retention and expansion efforts for companies within the supply chain, advanced manufacturing and bioscience ecosystems. He also created Georgia's first Supply Chain & Logistics Tech Ecosystem report and increased economic development activity within Atlanta's logistics and manufacturing industries by 25%. He played a key role in establishing the Center of Innovation for Logistics at the Georgia Department of Economic Development as an invaluable industry resource for information and investment development for logistics and supply chain projects.

ZACH HARRIS Colleagues say Zach Harris has an incredible drive to succeed both in his personal and professional life, and that he balances this ambition with humility, kindness and a deep sense of fairness that he offers to both his clients and co-workers. Harris began his industry career at Stan Johnson Co. 11 years ago, and he now serves as a director at the firm, where he specializes in the disposition, acquisition and capitalization of net lease assets for clients nationwide. With a strong track record in the industrial space, he has made a name for himself in the industrial outdoor storage sector by participating on panels and authoring numerous thought-leadership pieces that explore trends in the growing niche. During his tenure at the firm, Harris has contributed to the closing of more than 240 transactions, totaling more than $3.75 billion in transaction volume. Some of his more recent industrial transactions include an IOS property in St. Louis that traded in a 1031 exchange, the sale of a Texas IOS facility leased to Herc Rentals, a Midwest warehouse that sold to a REIT for $12.5 million, and a multi-tenant industrial property that closed for $14 million. Harris previously received a Stan Johnson Co. core value award for integrity – a peer-nominated recognition that is awarded annually. During the pandemic, his production volume increased, and he was elected president and board member of NAIOP's Oklahoma chapter.

RICK JOHN During a career spanning more than four decades, Rick John has played a key role in the growth of California's Inland Empire into a booming industrial hub. As EVP and Ontario, CA co-branch manager at DAUM Commercial Real Estate Services, John specializes in consulting and corporate services in the industrial, investment, land and office product realms. Primarily concentrating on the industrial sector, John provides brokerage, tenant representation, consulting, leasing, sales and property management. During his 44-year career, John has been responsible for leasing more than 70 million square feet of industrial space and marketing more than 6,000 acres of land in the region. He has executed sale and lease transactions with a total volume exceeding $3 billion. During the past three years, John represented REDA on the lease of two buildings totaling more than 2.5 million square feet in Ontario, CA; represented ProLogis on the lease of a building totaling more than one million square feet in Ontario, CA; represented McDonald Property Group and USAA on the lease of a building totaling more than one million square feet in Beaumont, CA; and represented Ivanhoe Cambridge on the leasing of buildings totaling nearly three million square feet in Ontario, CA. In addition, John is an active member of various professional associations, including SIOR — where he has served two terms as president – NAIOP, American Industrial Real Estate Association, National Association of Realtors and California Association of Realtors.

SETH KELLY As vice chairman of CBRE's advisory and transaction services based in Dallas, Seth Kelly works with international firms on their US and global industrial and supply chain strategies. Kelly and his team focus solely on representing the tenant's interests by formulating transaction management strategies and processes to help align a company's portfolio of properties with its business strategy, while driving down costs. Kelly began his career with Trammell Crow Co. in the late 1980's as a leasing broker working with the developer's large industrial portfolio. After a few years, he decided to focus exclusively on tenant representation and secured several large assignments with national firms and built a team. He joined CBRE in 2006 and honed his holistic approach to meeting clients' real estate and supply chain needs. During the past three years, Kelly has completed nearly 71 million square feet of transactions for a total consideration of $3.1 billion. His key recent transactions include a long-term lease in Linden, NJ for an international exercise equipment firm; a long-term lease in Jurupa Valley, CA for a national retailer; and a long-term lease for a brand name coffee machine company in Pennsylvania's Lehigh Valley. In 2011, he received the Dave Haggerty award from CBRE, which is given to the industrial professional who best exemplifies passion, dedication and teamwork. Kelly is active with many charities and nonprofit organizations.

STEVEN J. LURIE Steven Lurie is a homegrown success story at Greenberg Glusker LLP, having started his career 33 years ago as a summer clerk at the firm, where he now serves as a partner. He maintains a national real estate practice representing primarily developers and investors. Lurie's diverse practice includes development projects, acquisitions and sales, financing transactions, leasing and joint-venture transactions. In addition, as outside general counsel to several clients, Lurie assists not only with a wide variety of real estate transactional matters, but also with other areas of the law and business, such as succession planning issues, financing decisions, insurance coverage, labor and employment law, and litigation risks. Throughout the height of the pandemic, Lurie became an expert on eviction moratoria in multiple jurisdictions and he developed strategies for dealing both with tenants failing to pay rent and with lenders on breached loan covenants, and he then crafted a number of state-of-the-art contract provisions. In the past year, Lurie served as the lead lawyer on more than $3.5 billion in transactions, which included industrial real estate located in 15 states. Recently, he has represented developers in 14 construction loan transactions; he represented a developer in the sale of 25 industrial warehouses spanning more than nine million square feet and 609 acres of land; he represented an investor in the acquisition of a seven-property portfolio in Indiana and Ohio encompassing 3.2 million square feet of space; and he represented the developer in the purchase from a public pension fund of 50% membership interests in 11 limited liability companies that own industrial warehouses near Denver International Airport. He is credited with bringing in the most business to the firm in 2021.

DOUGLAS MANDEL Douglas Mandel is executive managing director of investments at Marcus & Millichap and one of the nation's leading mid-market commercial real estate executives. During his 20 years in the commercial real estate industry, Mandel has closed more than 300 transactions totaling more than $2.5 billion in value. In addition to his day-to-day responsibilities, Mandel focuses on expanding the firm's capital markets platform nationally. He leads a team of eight investment agents that together rank as one of Florida's top mid-market investment sales teams. Mandel is also a founding member of the firm's Institutional Property Advisors division, which bridges opportunities between private and institutional investors. He has ranked as Marcus & Millichap's top office agent numerous times, and he has received numerous NAIOP deal and broker of the year awards. In 2021, Mandel ranked as one of the firm's leading industrial agents. Having closed more than $100 million in transactions, he attributes much of his team's success during the past two years to its ability to proactively assess how the pandemic would alter the way it does business. Whether it was adapting to a more remote work style or ramping up its marketing budget to broaden its reach for prospective clients and investments, Mandel remained ahead of the curve.

MATT MCLENNAN Matt McLennan's career in commercial real estate came by happenstance. Prior to brokerage, McLennan spent four years working for various wine and spirits companies, starting in ground-level sales and finishing as a regional manager responsible for a statewide portfolio and personnel management. His ascent in the industry was notable and the skills he earned have since translated into his commercial real estate career. McLennan is now EVP and shareholder at Kidder Mathews, where he is responsible for sales production through the leasing, sale, development, management and investment of industrial properties in the greater Puget Sound region. As a shareholder, McLennan is also responsible for giving input and enforcing the greater agenda of the company to maximize net profit and shareholder value. As an industrial specialist, McLennan covers a variety of client services including leasing, sales, development, investment and valuation services. He also has been an advocate for greater growth within the industry through his involvement in CCIM, where he serves as the secretary of the board and education chair, working closely with colleagues and competitors to encourage increased education and development of real estate professionals. Last year, in his third year as a broker at Kidder Mathews, McLennan was named one of the firm's "Big Hitters" — an award given to the top 10% of producers within the brokerage division. During his six-year industry career, McLennan has achieved $400 million in deal consideration and leased or sold 2.5 million square feet and more than 300 acres. McLennan notably represented both buyer and seller for the Bridge Point Tacoma land transaction for 150 acres at $158 million, which was the second-largest land transaction in Pierce County in 2021.

JORDAN METZ Jordan Metz, SVP at Bussel Realty Corp., has built and established a niche focus around ports in New Jersey and New York City during his 18 years in the commercial real estate industry. He provides leasing, sales, tenant/landlord and buyer/seller representation and was able to articulate the impact of last-mile delivery and e-commerce concepts on buildings, the entire supply chain and consumer behavior, which would cause industrial warehouse rates to grow. Metz guided investment groups to acquire buildings that he then leased at premium rates as the model was adopted by the industry at large with waves of institutional investment deals. Since then, Metz and his team have completed hundreds of millions of dollars of institutional investment sales. He was also an early believer in the industrial outdoor storage market and had the foresight to market and sell an industrial redevelopment to a television/movie studio as New Jersey had recently reintroduced film and tax credits. There have been several studio deals occupying warehouses in subsequent years. His primary day-to-day responsibilities include executing such strategies as redeveloping, repurposing or repositioning properties and advising on the ideal location and property based on clients' operational and future business needs. During the past three years, he has expanded the Metz industrial team to three brokers, and in 2020, his team closed more than 500,000 square feet. During the pandemic, Metz began a series of newsletters to keep clients informed of market dynamics, instill a sense of normalcy and keep in constant communication.

CHRIS MIGLIORI Chris Migliori's 35-year industry career has focused on the Orange County, Los Angeles and Inland Empire markets, where he has achieved a reputation as a go-to broker and consultant for some of the nation's most in-demand industrial hubs. Migliori joined DAUM Commercial Real Estate Services in 1987 and he now serves as EVP and principal at the firm. Throughout his career, he has spearheaded lease and sale transactions totaling nearly $3 billion and he has served as an industrial, investment and 1031 specialist on more than 46 million square feet. He has acted as a partner to many development firms, playing a key role in shaping the industrial and business landscape in the region. In 2018, he directed the acquisition of a former rare strawberry field to a joint-venture firm, advised on the development, and exclusively marketed the property, ultimately leasing it to four high-profile tenants within just a couple months of completion. Some of his notable clients include Nuveen Real Estate, Bank of America, Wells Fargo, Panattoni Development Co. and Sparkletts Water. In the past 24 months, Migliori has completed several industrial real estate transactions totaling more than $200 million. He has also been honored as a lifetime top producer at DAUM and he placed within the top 10 producers of the firm's president's club from 1989 to 2021.

MATT MULVIHILL Matt Mulvihill has a knack for finding the strategic real estate his clients need, whether they need millions of square feet or a well-located truck terminal. With 19 years of experience in the Chicago market, Mulvihill has a reputation for seeing the potential in every space. In 2020, Mulvihill was the second-highest national industrial leasing producer at CBRE and earned the title of vice chairman; the highest title ranking among producers at the firm. In 2021, he was among the top 10% of producers across all asset types at CBRE. As one of the most active industrial brokers in Chicago, Mulvihill has completed more than 1,000 transactions totaling more than 56 million square feet and $2.7 billion in considerations since 2011. In 2021, Mulvihill completed 71 transactions totaling more than six million square feet and $268 million in considerations. He focuses on serving the real estate needs of industrial occupiers and working with companies' operations, logistics and finance divisions to drive operational efficiencies. His experience spans all transaction types, including dispositions, acquisitions, leases, build-to-suits and investment sales, and his efforts have helped establish new markets in the Chicago area. Several years ago, he and his team helped Ferrara Candy locate to Dekalb, IL, a market 60 miles outside of Chicago. Prior to this, firms had not targeted the area for expansions. Now, the market has attracted several other large users and millions of square feet of distribution space are in development, as it has been established as a viable option for new operations. Mulvihill serves as a member of CBRE's national industrial advisory council and he prioritizes mentoring his team members to help them prosper in their careers.

JENNIFER MUSTARD Jennifer Mustard's path to leadership in industrial real estate was not direct. In fact, it was unconventional. With a parent who works in industrial real estate and finance, Mustard grew up around the industry, however, she commenced her career in mathematics, psychology and human resources. She worked as an account manager and recruitment consultant for an international professional staffing and business consulting firm in Australia before transitioning into analytics, loan closing and finally production. This journey taught Mustard attention to detail and customer service skills and gave her a unique perspective that she brings to projects today as VP of commercial loan originations and commercial loan closer at PSRS, where she works with all stages of the loan process. She conducts financial analysis with clients and works closely with them to discuss options for financing. She discusses loan options with lenders and helps clients secure the best financing alternatives for their properties and financial needs, while managing client/lender expectations through the closing process. Her work also encompasses business development, marketing and efforts to increase overall clientele for the company. Among her most recent successes, Mustard arranged a $3.8 million cash-out refinancing of a multi-tenant industrial property in San Diego, and she arranged a $56 million refinance of a medical office property in north San Diego county. She recently joined CREW San Diego and has quickly become a dedicated member. She serves on the membership committee and assists with membership activities and events throughout the year. She also recently became a member of NAIOP.

DARRYL NOON Having worked in the Houston industrial sector for 30 years, Darryl Noon has earned the respect of his peers and a great deal of trust with the local tenant and brokerage communities. Noon is known for his integrity and creativity, as well as his resourcefulness in working toward a fair solution and good result on all transactions. As managing director at Transwestern Real Estate Services, Noon represents institutional owners in the leasing and marketing of their assets. He understands all disciplines of industrial real estate, which includes development, financing, construction management, investment sales, leasing and marketing. At the onset of the pandemic, Noon applied lessons learned from working in the market during the tumultuous late 80s and through four economic cycles. He viewed the pandemic as an opportunity to adjust and provide the highest level of resourcefulness and service for clients. During this time, he successfully increased his market share with new clients and assignments, and he had a record year in 2021. A notable transaction for Noon last year was a 494,000-square-foot lease with Goodman Manufacturing. During the past three years, Noon has been involved in the execution of more than 120 lease and sale transactions totaling more than three million square feet. He is involved with NAIOP, active in many Houston charities and he is a youth baseball coach who took his team to the Little League World Series.

AMY OGDEN Amy Ogden is the only industrial broker at LOGIC Commercial Real Estate, where she serves as SVP. During her 15 years in the industry, Ogden has built deep industry knowledge, acumen and market expertise. She is responsible for sourcing, scouting and representing buyers, sellers, landlords and tenants, she drives top-dollar value in her projects, and she guides her clientele through the process with efficiency and seamlessness. Ogden met the challenges of the pandemic with optimism and adaptability, and in 2021, she surpassed $443 million in transactional volume. Regarded as a top-producing industrial broker, she has received numerous CoStar Power Broker awards and she has served as a featured speaker on multiple industry panels both regionally and locally. In addition to being a wife, and mother of two girls and three rescue dogs, Ogden serves her community by working with local animal rescue centers and private rescue groups. She has hosted multiple fundraisers for both the Nevada SPCA and the Las Vegas Homeless Mission.

JOSIE PEACOCK Josie Peacock joined national real estate development and investment firm CRG in 2018 as one of its first employees, and she has since served as a key player in the firm's success. She has helped lead CRG's industrial development growth, while also shaping its culture and values, including a commitment to driving greater participation by women and minorities and increasing community involvement. As director of capital markets, Peacock leads industrial strategy through analysis and transaction selection. She has led the firm to develop more than 10,000 acres of land and deliver 210 million square feet of commercial assets exceeding $13 billion in value. In the past three years, Peacock has been instrumental in the analysis and selection of $1.4 billion in industrial transactions totaling 17 million square feet, leased by companies such as Lowe's, Amazon and Home Depot. She was also instrumental in launching and closing CRG's first fund by raising $150 million, and she then helping launch and close the firm's two subsequent funds. One of Peacock's goals outside of the office has been to encourage the industrial real estate community to become more civically involved. She sits on the board of directors for the Harold E. Eisenberg Foundation, which is dedicated to real estate education and gastrointestinal cancer research. In 2021, Peacock was awarded CREW Chicago's rising star award.

GEORGE I. PINO Among George Pino's proudest achievements is the success of State Street Realty, which has completed more than 1,000 commercial real estate transactions valuing $1 billion and totaling more than 25 million square feet of completed office and industrial lease and sale transactions since it launched in 2011. As president of the company, Pino is responsible for establishing the company's goals and strategies and presiding over the entire workforce, as well as overseeing budgets and ensuring resources are properly allocated. With 31 years of experience in real estate brokerage, land development and property management, Pino has built solid relationships with some of the largest and most influential real estate developers and corporations in the country. Last year, he closed 108 deals – 90 of which were industrial – totaling two million square feet valued at nearly $120 million. Throughout his career, Pino has generated more than $2 billion in sales and leasing transactions and more than 30 million square feet in sales and leasing transactions. He has been awarded and nominated many times as a broker of the year, as well as industrial broker team of the year, by NAIOP. Pino mentors high school students, university students and junior brokers to offer them advice and guidance about real estate practices and the market. In addition, he is involved in several community organizations.

FRED L. REGNERY The COVID-19 pandemic accelerated an initiative that Fred Regnery was already emphasizing with clients prior to lockdowns. As Americans quickly turned to the internet for goods and supplies, clients increasingly adjusted their real estate strategy to accommodate this supply chain shift to online purchasing. With the pandemic advancing, Regnery hurried to help distributors find extra warehouse space by leaning on established relationships with landlords to wrap up deals that helped stabilize distribution businesses. Regnery worked to help his clients restore consumer confidence to avoid large-scale panic that could have ensued had distributors, like a specific client of his, been unable to bring food to supermarket shelves. In his role at Colliers as principal and director of the firm's industrial advisory group, Regnery represents industrial tenants – primarily warehouse users – who distribute goods and he provides corporate real estate solutions to Colliers' national clients. His team focuses on supply chain real estate with expertise in network optimization, site selection, labor analytics, capital markets, structuring lease and sale transactions, government incentives procurement and project management. Regnery is a member of the firm's executive committee and its logistics & transportation solutions group, which focuses on industrial occupiers with more than one million square feet across North America. Regnery ranks as one of Colliers' top producers annually and he led production across all Colliers US service lines in 2021, 2020 and 2019.

MATTHEW ROTOLANTE Matthew Rotolante represents the fourth generation of a family that has bought and sold more than 3,000 acres of land in South Florida since 1928. Rotolante's father-in-law, John Ballestero, served as PortMiami's director of operations for 25 years, a connection that fostered a close relationship between Rotolante and PortMiami. Rotolante, who is president of Lee & Associates South Florida, has 18 years of experience and is one of the region's most prolific industrial real estate brokers with more than $500 million in sale and lease transactions. Previously, Rotolante served as managing director of SVN South Commercial Real Estate in Miami. Since launching Lee & Associates South Florida, Rotolante has established a headquarters office in Doral, FL and built a team of nearly 20 brokers, including numerous top producers across all sectors. In 2021 alone, Rotolante closed 28 deals valued at more than $100 million in total transaction volume, including 11 leases totaling more than 390,000 square feet and 17 sales totaling $80.7 million. As an industrial specialist, Rotolante has separated himself from competitors during the past seven years by specializing in refrigerated warehouses; a niche product that took off during the pandemic. This put Rotolante in prime position to accommodate the growing demand for cold storage space. He is a past president of Miami's Certified Commercial Investment Member chapter and he remains actively involved with the group.

MARK V. RUSSO Before entering the real estate industry, Mark Russo worked in urban planning. He uses his educational background in psychology to understand how people and communities work, improve his research abilities and relate to clients, colleagues and members of the media. Russo joined Savills last year as director and head of industrial research for North America, and he has implemented an industrial research plan to help grow the company's North American industrial practice with the goals of attracting and retaining brokerage professionals, building a brand with media and name recognition, and providing superior client service. Day-to-day, Russo provides oversight for all of Savills' industrial research initiatives in the US and Canada by leveraging his deep understanding of industrial market analytics to deliver actionable insights to clients. He produces a variety of reports, white papers and data tools that support clients' strategic real estate planning and contribute to Savills' thought-leadership. Russo joined Savills from Newmark, where he built a new national industrial research platform and designed an industrial market tracking system. He is an active member of NAIOP and has been a member of multiple committees on the future of warehouse development. He also volunteers his expertise to help local communities in his home state of New Jersey.

JASON TOLLIVER Having steadily risen through the ranks of Cushman & Wakefield since joining the firm in 2008, Jason Tolliver has made a significant impact on his teams, employees, clients and the media. He applies his knowledge and understanding of markets, economic forces and the fundamental drivers of commercial real estate to his role as logistics and industrial co-lead for the Americas at Cushman & Wakefield. In both his current role and his prior role as one of the firm's preeminent researchers, Tolliver has been able to deploy resources where they matter most to better serve the company's clients and their understanding of the markets where they want to do business. Tolliver partners with his colleague to drive the overall direction, strategy and growth of the firm's Americas industrial platform. He provides deep expertise and a focus on the investor business gleaned from two decades of experience in regional, national and international economic development, law and economic analysis. Before joining Cushman & Wakefield, Tolliver practiced law and held several economic development positions, including director of domestic and international business development for the Indiana Department of Commerce. He began his professional career working as a liaison for the mayor of Kuji, Japan, where he served as a translator and interpreter for visiting dignitaries and business executives, while promoting business development activities conducted by the Japanese government. In addition to his industry involvements with NAIOP, SIOR and CCIM, Tolliver is also involved in a number of charitable and community groups.

FRANK TRELLES Local property appraisers rely on Frank Trelles for guidance in obtaining the latest market information to determine warehouse values in the South Florida market. As VP at State Street Realty with 17 years of experience, Trelles has become a top producer in the industrial market, having sold more than 80 warehouses in Doral, FL and Medley, FL. He prioritizes collaborative relationships with clients, properly setting warehouse market prices and helping investors grow returns on investments. Trelles is responsible for business development, investment sales, tenant and landlord representation and market research. He has a talent for identifying trends, anticipating market changes and developing adaptive strategies, which allow him to match his clients with best-suited investments. During the past three years, Trelles has closed transactions totaling more than three million square feet, valuing more than $300 million. During the height of the pandemic, he sold a $15 million warehouse to one of the only five companies that manufactured N95 Masks for the US government. Trelles also established a mentor program for young professionals looking to start a career in commercial real estate.

RICH P. TURASKY At 24 years old, Rich Turasky bought his first building. A year later, he built his first spec building and another year after that, he completed his first REIT investment sale of 600,000 square feet and became a partner at a brokerage company. At 32 years old, Turasky started his own investment, management, finance and development company, Capital Companies LLC. During his 30 year career, he has owned or developed more than 100 buildings and he has been the principal and/or managing partner in all his projects since 1996. As founder and president of Capital Cos., Turasky is currently building 700,000 square feet of spec buildings in Huntley, IL and he is de-spacing nearly $2 billion worth of public companies in the US and London. During the height of the pandemic, Turasky moved away from investments in the retail segment and he acquired more than 20 businesses and brands throughout the US and Europe. He also raised more than $500 million in equity via Zoom in less than three days.

MARK ZORN Mark Zorn was apprehensive when the global economy shut down for COVID-19 in 2020 as consumers shifted in unprecedented numbers to online purchasing. Even with 22 years of industrial real estate experience, Zorn was surprised when what was expected to lead to recession turned out to be an economic boom. With formulas he had used to advise clients for years proving ineffective, Zorn studied and learned everything he could to help his clients navigate the situation and capitalize on soaring demand for industrial real estate. He hosted macro and micro conference calls with various institutional groups, including landlords, tenants and landowners. With the supply chain breakdown further threatening the sector, distribution became a focus and Zorn worked with clients to secure additional warehouse locations to stabilize product flow. As senior EVP at Colliers, Zorn specializes in the leasing and sale of distribution and manufacturing facilities and the development of industrial land throughout Southern California. He is skilled at asset management, consultancy, corporate transaction, portfolio management, development consulting, engineering and building operations, ground lease, land marketing, land sales, planning, project leasing, development consulting and lease advisory. Colliers US named Zorn an Everest award winner in 2021, which recognizes the top 10% of Colliers professionals nationally, based on revenue production.
TEAMS
ARDEN LOGISTICS PARKS When Arden Logistics Parks was first launched late last year as part of Arden Group, it announced a joint-venture with Arcapita Group Holdings to acquire multi-tenant industrial properties across the US. The new partnership, for which ALP serves as the consumer-facing brand, launched with the acquisition of more than seven million square feet of industrial space, comprising 32 properties and 1,100 tenants across nine markets. The tech-enabled investment platform has closed numerous individual transactions during the past several months resulting in a portfolio valued at more than $800 million, with plans to grow to up to $2 billion in gross asset value. During this time, ALP has also built its core team of leaders with experience in industrial acquisitions, construction management and property management. The team's goal is to build a portfolio by targeting a national roll-up of small and medium bay multi-tenant industrial warehouses located within in-fill urban locations across the US. Its approach includes building relationships in both existing and target markets with owners and the brokerage community. In markets where it already operates, ALP works to source add-on transactions at neighboring assets and submarkets to build further concentration. More than half of its transactions during the past year have been either fully off-market or sourced in a limited marketing process with counterparties that value ALP's structuring capability, timing and certainty of execution.
CBRE NATIONAL PARTNERS Founded in 2010, the CBRE national partners team provides a complete range of advisory services across the capital stack using an integrated approach and macro to micro insights to provide analysis and develop strategies. Since its founding, the team has closed $222 billion in sales and served 788 clients. Last year alone, the team completed 422 transactions for 232 clients, resulting in more than $32 billion in value. Team founders and members include Chris Riley, president of capital markets for US industrial and logistics, along with vice chairmen Mike Hines, Frank Fallon, Barbara Perrier, Darla Longo and Michael Caprile. The team has grown to include 25 investment sales professionals, 54 dedicated support team members, 12 debt and structured finance members and three industrial research professionals. The team's services include portfolio analysis, strategy and construction, investment sales, equity raises, fund recapitalizations, joint-venture equity formations, forward take-out commitments, broker opinion of value analysis, buyer representation, ground lease monetization and more. Its industrial and logistics expertise encompasses warehousing and distribution, last-mile delivery stations, multi-story facilities, high-tech, flex, R&D, truck terminals, transload buildings and adaptive reuse, vehicle lots and outdoor storage. Aside from the transaction table, each team member is involved in local NAIOP and SIOR chapters.
COLLIERS' DOHERTY INDUSTRIAL GROUP With nearly 25 years of experience, the Doherty industrial group at Colliers was well-equipped to handle the challenges of the pandemic. Founded in 1998, the group had weathered various events in the past, but nothing compared to the sudden closure of businesses around the world resulting in $150 million in canceled deals for the group. Group leader and EVP Dan Doherty focused on hopeful trends, including the continued need to move goods and the upswing in online sales. This focus provided optimism to clients and renewed energy around addressing supply chain issues with additional distribution facilities that helped preserve economic stability in the Southern Nevada region. Throughout the crisis, the team maintained a heightened level of communication with clients by providing thorough information and interpreting data. Since it launched, the Doherty industrial group has focused on the Las Vegas Valley, providing site selection, development and design, leasing, and investment and user sales. During the past three years, the group has completed 511 transactions, brokered the leasing and sale of more than 29 million square feet and recorded a total transaction volume of $1.7 billion. Each of the four brokers on the team are members of SIOR and NAIOP.
COLUMBIA PACIFIC ADVISORS' REAL ESTATE LENDING The real estate lending group at Columbia Pacific Advisors takes the hundreds of loan pitches it gets each week and turns them into analysis on emerging market trends that it can capitalize on to invest ahead of the curve in the industrial outdoor storage market. Founded in 2006, the group is led by director of real estate lending Will Nelson and managing director of real estate lending Billy Meyer. Columbia Pacific Advisors recently launched a joint-venture with New York-based developer and investor Criterion Group to acquire and stabilize a national portfolio of IOS properties. While the two firms have been working together for years, the joint-venture has acquired more than 41 industrial outdoor storage properties in 11 states totaling 22 million square feet in the last six months. To date, the joint-venture has invested more than $360 million in the industrial asset class and plans to acquire $2 billion in industrial outdoor storage assets over the next 18 months. Columbia Pacific Advisors' high-touch engagement with its sponsors provides the firm with the intelligence necessary to keep it ahead of the market. A few of its most notable industrial outdoor storage transactions include a 10.3-acre site located in Pompano Beach, FL that was acquired for $16 million; a 19-acre property in Hicksville, NY that was acquired for $20 million; and a $9.9 million site totaling 26.3 acres located in Houston, TX.
JLL NORTHEAST INDUSTRIAL REGION JLL's Rob Kossar and David Knee recognized that industrial assets in the Northeast region could be better served by providing services across state boundaries rather than by a siloed state-by-state approach. The pair encouraged JLL to form a Northeast industrial region in early 2017, making it among the first companies to combine industrial market business lines into a single region and setting it up to benefit from the expansion of e-commerce during the pandemic. Since then, the 106-person team has built a portfolio of 1.8 billion square feet across the Northeast. From 2020 through 2021, the team completed 918 transactions totaling 127 million square feet, including the leasing and subsequent recapitalization of a 1.2-million-square-foot multi-story, state-of-the-art industrial build-to-suit in Queens, NY, and the leasing of a new two-million-square-foot development in Brooklyn, NY. JLL has become an expert resource for industrial players seeking insight into large-scale industrial development thanks to its investment in research, long-term planning and the expansion of its services before the pandemic. For example, as the industrial market began to tighten in 2018, Kossar traveled to Asia to study multi-story logistics centers in urban infill locations, an effort that contributed to JLL's knowledge of the market and its future direction. By being ahead of the curve, the team has influenced the trajectory of the Northeast industrial real estate market at a time of unprecedented demand and rapid change.
LEE & ASSOCIATES' CASWELL & BALIN As specialists in industrial properties, the Caswell & Balin team at Lee & Associates-LA North/Ventura has represented landlords and tenants in many major transactions in Simi Valley, CA. The team is led by principals Scott Caswell and Erica Balin. With 35 years of experience, Caswell is one of the region's highest-producing brokers and he specializes in assisting landlords, developers, tenants and business owners with their industrial and commercial real estate needs. His personal ownership, development and management of commercial property allows Caswell to offer a unique perspective to better serve clients. He is the managing director of the Calabasas office and a member of the firm's board of directors. Balin specializes in representing tenants, landlords, business owners and investors in the leasing and sale of properties throughout the Los Angeles North region, including the San Fernando and Conejo Valleys. A principal of Lee & Associates-LA North/Ventura, Balin began her commercial real estate career at the age of 18 while in college and she later transitioned into real estate full-time. Caswell and Balin have been recognized as top brokers and associates at Lee & Associates, as well as top producers within the San Fernando Valley area. In the last quarter, both Caswell and Balin sold and acquired more than $60 million in industrial investments and they provided advisory services to help industrial property owners increase their property values.
NAI JAMES E. HANSON TEAM PERKINS & TODD Once described by a client as institutional street fighters, SVP Scott K. Perkins and VP Christopher Todd have earned a reputation for getting deals done on behalf of institutional industrial investors in the northern New Jersey market. The pair have worked together since 2013 in NAI James E. Hanson's Teterboro, NJ office. They each understand hyperlocal market conditions and they hold a deep roster of contacts that allows them to help institutional capital navigate the tight market. The team has executed more than 90 industrial sales and leases spanning 3.8 million square feet and $330 million in value negotiated since 2013. Team Perkins & Todd launched "The Brokers" video series last year, which breaks down the data and trends powering the local market to provide companies with actionable insights. With more than 30 years of experience, Perkins has distinguished himself as a successful industrial broker in the region. Todd quickly established himself at the firm during a complex sale and lease transactions across the region. In 2021, the duo added William Ericksen to the team, who holds experience in business development and complex industrial negotiations. Among its recent accomplishments, the team represented CenterPoint in the complex multi-phase industrial acquisition and lease-up of a 12.6-acre site comprising several obsolete buildings.
NEWMARK'S BOSTON INDUSTRIAL GROUP Newmark's Boston industrial group has become one of New England's most experienced industrial-focused real estate brokerage teams, providing investment sales and capital markets services, as well as leasing advisory expertise. The team has served as Newmark's overall top producing industrial team for the past two years, accomplishing more than 20 million square feet of industrial lease transactions and more than $3.8 billion in aggregate sales transaction value since its launch in 2017. In the early stages of the pandemic, Newmark's Boston industrial group strongly advised its clients to build on speculative development and it is currently advising on five speculative developments that have broken ground, with another nine future developments in the permitting phase, leading to a total of nine million square feet of development projects. In 2021, the group represented major sales totaling 11 million square feet and major lease transactions totaling more than 14 million square feet. Its specialties include industrial capital markets, tenant representation and landlord representation. Led by executive managing directors Rick Schuhwerk, Tony Coskren and Ed Jarosz, senior managing director Brian Pinch and associates Allie Percoco and Michael Malinconico, Newmark Boston's industrial group engages with the broader community through charitable and community initiatives.
PROLOGIS VENTURES Founded in 2016, Prologis Ventures, the international corporate venture capital arm of Prologis, utilizes an investment strategy that addresses its customers' most critical pain points in supply chain – transportation, building digitization and infrastructure, energy and sustainability, workforce, and real estate/construction. The team invests in Series A through growth-stage companies focused on best-in-class solutions across its strategic areas of focus. Since its founding, the team has made nearly 40 direct investments and two fund investments, totaling more than $130 million. Among the technologies in which it has invested are robotic picking assistants and autonomous yard vehicles. As more regulations are coming to industrial real estate, the team is also looking ahead to assist customers in maintaining compliance. For example, in Southern California, an Indirect Source Rule was passed, making warehouse operators report every asset and class of vehicle that visits their facilities to provide various data points, including drive type and fuel type. The team is working to help create a solution that could assist the industry in adapting and avoiding lofty fines. The solution is currently being piloted with customers and is expected to formally launch this summer. The team participates in Prologis' annual global day of service and is focused on sustainability and the work of its portfolio companies to help customers reduce their impact via improvements in fleet emissions, carbon offset programs and minimizing waste through circular shopping.
THE KEPANO TEAM OF CBRE Since joining CBRE in 2007, vice chairman Tony Kepano has consistently been one of the company's top producers. He leads an industrial real estate team that was founded in 2016 and includes transaction managers Zach Martin, Tyler Rowland, Ryan Robinson, Maddi Kepano and Karlee Bryde. The Kepano Team is responsible for providing brokerage and advisory services to many corporate clients, handling both capital markets and brokerage services that focus on each client's warehouse and distribution needs throughout the US. The team has been one of CBRE's most active and productive brokerage teams during the past three years, as well as one of the top producing groups across the entire industry. Including tenant representation production, the Kepano team has closed nearly $3 billion of transactions since 2019; representing 46 million square feet of warehouse users across 58 domestic markets. Outside of his work with CBRE, Kepano is a member of several boards and he is a volunteer with Gathering Industries, an organization that is helping end homelessness by teaching culinary skills.
THE TAYLOR-BELLITTI TEAM OF COLLIERS When COVID-19 and supply chain challenges emerged during the past two years, Steve Bellitti and Tom Taylor employed a combined 70 years of experience to help their consumer products and third-party logistics clients lease modern facilities and improve efficiencies. The pair realized they needed to be nimble and creative in the volatile economic environment to help clients meet the demands of accelerated e-commerce and last-mile delivery. Bellitti and Taylor take pride in the role they have played in helping stabilize the national economy during crises and social upheaval by accelerating the success of manufacturers and distributors who deliver products to American consumers. The two professionals met in 1990 when Bellitti was Taylor's trainee. They paired up again after several years with the belief that institutional clients prefer working with teams that provide both individual strengths and the value of collaboration. The duo formed the Taylor-Bellitti team at Colliers in 2000 to focus on institutional landlord representation, land sales and tenant representation in Southern California. The team ranks as Colliers' top industrial team in Southern California, with more than 28.3 million square feet transacted with a total consideration of $1.78 billion during the past two years. Since 2010, the pair have sold 3,461 acres of land for development and they have an additional 300 acres in escrow to various clients for future development. Both partners are active members in Colliers' logistics & transportation solutions group, which focuses on industrial occupiers.
TRANSWESTERN REAL ESTATE SERVICES' TEAM J & J EVP Joe Karmin, EVP Justin Lerner and VP Ross Lehrman make up team J & J at Transwestern Real Estate Services. Established in 2010, the industrial brokerage team focuses on the greater Chicagoland and O'Hare area markets. Through strong relationships with the user base, institutional clients and the brokerage community, the team has become a dominant force in the industrial sector. It has notably adapted to new market conditions by expanding its network and leveraging new technology. In the past three years, the team has completed more than 200 lease transactions and 80 sale transactions, totaling more than 6.6 million square feet and $275 million. The team consistently ranks as a top producer in terms of both square-footage leased and largest square-footage of deals. Team J & J focuses on finding the best sites and submarkets and delivering spaces in the highest demand; a strategy that has led to serving e-commerce users with properties ranging in size from 50,000 to 400,000 square feet. In addition, the team is focused on delivering sustainable projects that meet the needs of users and the environment. The professionals are known for their strong work ethic and extensive off-market knowledge in the industrial market. The team was honored at this year's Transwestern National Recognition Conference, where they earned a spot in the Champions' Club for their 2021 transaction volume, an honor that only 39 brokers nationwide achieved. In addition, Lerner and Karmin are among the youngest members of SIOR.
ORGANIZATIONS
BKM CAPITAL PARTNERS Based in Newport Beach, CA, BKM Capital Partners is a vertically-integrated institutional fund manager focused on multi-use logistics and light industrial properties in the Western US. The firm recognized an opportunity to build value with a less-heralded segment of the industrial market and has proven it can unearth value-add, multi-tenant industrial opportunities and generate success in areas others have ignored. Established in 2013, BKM Capital Partners is led by CEO Brian Malliet, CFO Bill Galipeau, senior managing director of capital markets and investor relations Harry Hedison, managing director of operations Susan Rounds, senior managing director of investments Rob Sistek, and senior managing director of acquisitions and dispositions Brett Turner. Since its founding, the firm's strategy to build a specialized platform and assemble a portfolio of these properties has led to the creation of an asset class within the larger industrial sector and has proven to offer compelling risk-adjusted returns that appeal to institutional-caliber investors. BKM's portfolio has performed well throughout the pandemic due to its in-house teams that handle asset management, construction, leasing and on-site property management functions, which proved valuable as the team members remained in close contact with tenants and could address issues before they became problems. During the height of the pandemic, BKM helped tenants that were struggling to pay rent to find relief through government programs, community support and other options. In 2021, the firm completed more than $950 million in transactional activity, involving 5.5 million square feet of industrial space across five states, and it continued to build its portfolio to $1.5 billion in current assets under management, encompassing 45 properties totaling 8.2 million square feet across the Western US.
CENTRIS INDUSTRIAL The formation of Centris Industrial earlier this year was a result of the momentum of CA Ventures' industrial and logistics arm. Since 2018, the division has closed transactions totaling $1.2 billion of project costs, with more than 10 million square feet of industrial space currently under development. The new externally-managed firm's mission is to strategically invest in ground-up industrial and logistics projects across the US thanks to $350 million equity investments in February 2022. The REIT is led by CEO Michael Podboy, COO and market officer Joe Trinkle, chief investment officer and market officer Steve Rowley, EVP and market officer William Lu, and head of investment management Jimmy Hwang. In conjunction with the closing of its initial investment, Centris Industrial closed two transactions totaling more than $170 million in projected development costs to develop more than 1.7 million square feet of industrial space across Oakwood, GA and Houston, TX. Centris Industrial's projects are built around social and environmental considerations, with sites located in accessible, convenient areas to maximize efficiency and support job creation and community infrastructure improvement. Building on the evolving supply chain shift to e-commerce and increasing number of distribution centers, the REIT's hyper-focused investment strategy enables it to create a class A portfolio of modern, differentiated multi-tenant light industrial and supply chain logistics sites to facilitate last-mile delivery; scale in strategic, supply-constrained, primary growth markets; enable maximum value and control leveraging CA Ventures' operating platform, national presence and extensive network of relationships; and generate outsized returns through the delivery of premium products tailored to tenant needs.
DUKE REALTY Duke Realty has established itself as a leader in the industrial real estate industry since it was founded in 1972. The company's executive team includes Jim Connor, chairman and CEO; Steve Schnur, EVP and COO; Mark Denien, EVP and CFO; Nick Anthony, EVP and chief investment officer; Jenny Bean, chief human resources officer; and Ann Dee, EVP and general counsel. The firm's portfolio of industrial properties spans 19 major US logistics markets nationwide. Since 2018, the company has grown its portfolio from 518 properties totaling 153 million square feet, to 545 properties totaling 162 million square feet at year-end 2021. Last year, Duke Realty completed a record 33.5 million square feet of lease transactions. The firm is committed to environmental stewardship, social responsibility and responsible corporate governance and has pledged to develop facilities to LEED certification standards. The firm has completed or started $3.7 billion in LEED developments across 83 industrial projects, totaling 33.6 million square feet of space. In addition, the company became the first industrial REIT to source funds solely for environmentally-friendly development in the US with the issuance of a $400 million green bond in 2019. Duke Realty engages in strategic partnering and mentoring, and it offers scholarships to create opportunities for diversity.
FAROPOINT Founded in 2012, Faropoint has established a reputation as one of the most active industrial investors in the US, having amassed a portfolio of more than 20 million square feet of last-mile industrial assets since 2018. Last year, the investment management firm acquired 144 last-mile properties in 82 transactions totaling more than $750 million. Led by founder and CEO Adir Levitas, Faropoint has a unique business model focused on assets that are not actively marketed by national brokerage firms. As stand-alone properties, these assets are often overlooked by other investors. Investing in markets with strong demographics and high construction barriers to entry, the company further targets inefficiencies in the marketplace that can be solved with technology and scaled using proprietary real estate underwriting and portfolio management methods. Faropoint's success can be attributed to deep local market knowledge; an emphasis on maintaining on-the-ground ties with brokers, building owners and tenants; its use of in-house proprietary technology to manage deal pipeline and improve underwriting and execution capabilities; and its strong relationships with well-capitalized investment partners to ensure certainty to close. Additionally, the firm notably grew from 60 team members in 2021 to 100 professionals as of April of 2022, with plans to double that size by the end of this year. Based in Hoboken, NJ, Faropoint currently has offices spread across eight markets, covering the Northeast, Southeast, Midwest and Texas.
HSA COMMERCIAL REAL ESTATE HSA Commercial Real Estate was one of the first developers to build class A warehouse space along the I-94 logistics corridor between Chicago and Milwaukee. HSA's first project in the region in 2009, a 184-acre multi-use business park near the Wisconsin-Illinois border, played a major role in positioning the region as a logistics and manufacturing hub. Jack Shaffer founded the firm in 1981 and leads it today as chairman along with vice chairman and CEO Robert Smietana. The company's portfolio encompasses 16 million square feet, with an estimated five million planned or under construction on 500 acres of developable land. In the past three years, HSA has continued to solidify its reputation as a market leader through the development of state-of-the-art class A warehouses to support the intense demand from e-commerce and other industries. During the pandemic, HSA set its sights beyond the immediate uncertainty to focus on the increasing need for class A warehouses in its core markets. In summer 2020, the firm executed a 381,874-square-foot, long-term lease with Kenco Logistics Services at the Heartland Corporate Center in Shorewood, IL. At the time, it was one of the largest industrial leases executed in the Chicago market since the start of the pandemic, and the firm's momentum has continued since then, despite challenges posed by rising material costs and delays associated with supply chain disruption.
METROGROUP REALTY FINANCE As a commercial mortgage banking firm with nearly 40 years of experience in the industrial real estate industry, MetroGroup Realty Finance has executed more than $5 billion in commercial mortgage financing transactions since its founding in 1983. During the past three years, MetroGroup has provided more than $120 million in financing related to industrial properties throughout the country, with an emphasis on key industrial hubs in Southern California. The firm, which specializes in real estate financing and capital advisory services, is led by founder and president Patrick Ward and VPs J.D. Blashaw and Ivan Kustic. A significant amount of the firm's activity is focused in the industrial sector, where the team has secured strategic financing on behalf of the owners of a range of properties including warehouse and distribution facilities, manufacturing buildings, industrial business parks, adaptive reuse and more. From large institutions and smaller owner-users, to long-term, triple-net-lease investments and older manufacturing buildings in need of renovation, MetroGroup has a deep understanding of its clients' business plans. The firm has developed and maintained strong relationships with several distinct capital sources to best serve the needs of each borrower. As the demand for industrial space and activity in the market have reached record highs in the past year, MetroGroup has played an instrumental role in helping clients take advantage of historically low interest rates and secure lucrative investment opportunities — even in helping small businesses navigate and survive the pandemic. While the firm works on large, institutional transactions, MetroGroup also has made a mark with smaller owner-users. In recent months, the firm has helped several owner-users seeking cash-out refinancing to help ease the impact of the pandemic, achieving liquidity necessary for their businesses to thrive via SBA loans and other avenues.
OPPIDAN INVESTMENT CO. Oppidan Investment Co. is striving to meet the industrial sector's rapidly growing demand with projects such as its newest development, a nine-property industrial pipeline that will include 1.5 million square feet of class A space in Minnesota and North Carolina. The development is the result of a $157.3 million equity partnership with Rockpoint Group. The three-phase project includes the two-building office/warehouse development Chaska Creek Industrial Park, the three-building warehouse Bunker Lake Business Park and a 121-acre site for Apex Commerce Center. Oppidan began construction on five buildings in 2021 and anticipates completion of all nine buildings in the next two years. Led by president Pat Barrett and SVPs Jay Moore, Tim Brent and Ian Halker, Oppidan has grown into a nationally recognized real estate development company since its founding in 1991. The company has successfully developed 550 projects valued at more than $4 billion and spanning 25.7 million square feet across 39 states and parts of Canada. Oppidan is the Latin word for "investing in your city," a mission that the company takes seriously. The firm also encourages its employees to give their time to community organizations.
PREMIER DESIGN + BUILD GROUP In 2004, Alan Zocher, Brian Paul and Alec Zocher saw an opportunity to make a difference in the industrial general contracting world. The trio founded PREMIER Design + Build Group with the goal of creating a client-focused company that offered a single point of communication for clients' design and construction needs to save time, reduce risks and lower costs. The new company put its concept-to-completion strategy to the test on Damen Marketplace, a complete warehouse design and construction spec project in Chicago, IL. Since then, the co-founders have grown to a team of more than 90 employees, with revenues exceeding $650 million expected in 2022. Launched in the Chicago suburbs, PREMIER has expanded its ability to serve a rapidly growing client base by opening additional offices in the Southwest and Northeast regions, as well as an office in downtown Chicago. Today, the three founders serve as managing principals of the company, alongside president Michael Pacini, principal and director of construction Mark Melone, and principal and Southwest market leader Steven Gabbert. PREMIER has more than 60 industrial projects currently underway. In 2021, PREMIER moved forward with plans to expand despite the uncertainties facing the industry due to the ongoing pandemic. The firm began work on a new corporate headquarters and celebrated its groundbreaking with an outdoor party at the site of its future home in Chicago's northwest suburbs.
SAXUM REAL ESTATE Boutique real estate investment and development firm Saxum Real Estate aims to create thoughtful and innovative real estate investment strategies by identifying emerging trends and seizing unseen opportunities. This mindset is what pushed Saxum to pursue the industrial and cold storage asset class. Founded in 2014 by managing principal Anthony Rinaldi, the company's industrial platform covers a total of 3.5 million square feet in cold storage and 4.1 million square feet in dry industrial space across the nation. Saxum built one of the earliest speculative cold storage assets in the nation – the two-phased Burleson Cold Storage facilities, totaling 840,000 square feet across three buildings. The project features three class A convertible cold storage facilities with a temperature capability range of -10 degrees to 40 degrees Fahrenhei t. Since then, the firm has become one of the nation's most active cold storage developers, with more than $1 billion in cold storage investments slated and a mission to grow its portfolio to include more than 10 million square feet of cold storage assets. The firm recently repositioned a facility of industrial warehouse buildings collectively totaling 524,500 square feet in Savannah, GA, which included a robust capital improvement plan that ultimately brought the asset to 100% leasing status with market-leading rents. In addition, Saxum recently developed and executed two ground-up, build-to-suit cold storage industrial facilities in San Antonio, TX and Romulus, MI for Mucci Farms, one of the nation's largest greenhouse vegetable producers.
TITAN DEVELOPMENT Titan Development is one of the Southwest's largest and most active real estate development and investment firms. Led by CEO Christopher Pacheco, fund manager and partner Ben Spencer, and partners Kevin Reid and Kurt Browning, the firm has established a proven track record across a diversified class of real estate investments. Since its inception in 1999, the firm has completed more than $3 billion in real estate development with more than $511 million of assets under management, and more than 15.5 million square feet of developed real estate. Titan has acquired many strategically-located acres of land that are ideally situated for master-planned industrial parks in attractive secondary and tertiary markets across New Mexico and Texas. The firm works with manufacturers, e-commerce and distribution companies, auto industry suppliers, logistics experts and high-tech industry suppliers to understand and solve problems that address the fast-changing needs of today's businesses. The company was recognized by NAIOP New Mexico for the team's success in expanding beyond its New Mexico roots to become a major presence in the Southwest. The firm also received an industrial award for its work on the Highlands Skybridge in Albuquerque, NM that connects Presbyterian Hospital via a walkway to the new Ronald McDonald House. Many team members at Titan Development continue to support the project cooking meals for families that stay at the Ronald McDonald House, as well as through monetary contributions.
WARE MALCOMB Industrial is in Ware Malcomb's DNA. Beginning in 1972, the company was founded on principles of great design for industrial and office properties. In the past three years, Ware Malcomb has created two specific design innovations within the industrial sector – the multi-story prototype and cold-ready prototype – that are transforming the industrial market. Its original multi-story prototype focused on facilitating industrial development in highly sought-after and land-constrained locations by building vertically without expanding the building footprint. More recently, the firm has evolved the prototype to work in dense population centers that are now demanding last-touch delivery as the e-commerce industry flourishes; allowing for returns on investment that weren't previously possible. In addition, Ware Malcomb has built a cold speculative prototype designs that support speculative cold building development. The firm currently has multiple projects under construction based on this prototype, with recently completed locations in Texas and Florida. With more than 50 years of expertise, Ware Malcomb has designed more than one billion square feet of industrial buildings. Led by CEO Ken Wink, the company offers professional architecture, planning, interior design, civil engineering, branding and building measurement services to corporate, commercial/residential developer and public/institutional clients worldwide.
WHARTON INDUSTRIAL Wharton Industrial is the industrial development and investment platform for Wharton Equity Partners, a New York City-based investment and development firm at the intersection of real estate and technology. Since Wharton Industrial's official formation in late 2017, it has been at the forefront of the industrial landscape's ongoing transformation, driven largely by the rise of e-commerce. Wharton was ahead of the curve in 2016 when it recognized the impending growth of e-commerce and the likelihood that it would eventually supplant traditional retail, driving demand for industrial space around the country's core markets. Despite its limited prior experience in the sector, the firm quickly settled on a core strategy of acquiring and developing big-box distribution centers and last-mile delivery facilities in overlooked locations. The company assembled a team of experts and began focusing on key markets along the Eastern Seaboard, Central Florida and the Southeast. As of April 2022, the platform has acquired and developed or is developing more than $1 billion in transactions, spanning nine million square feet; generating more than 30% IRRs on properties that it has sold. Despite its relatively new entry into the sector, Wharton has already made an outsized impact in fueling its growth and preparing individual markets for its continued expansion. Under the leadership of founder, president and chairman Peter C. Lewis, the firm has completed construction of major warehouses, begun a new venture in an emerging industrial market in the Southwest, taken on the remediation and redevelopment of brownfields and other eyesores, and created thousands of jobs in less than four years.